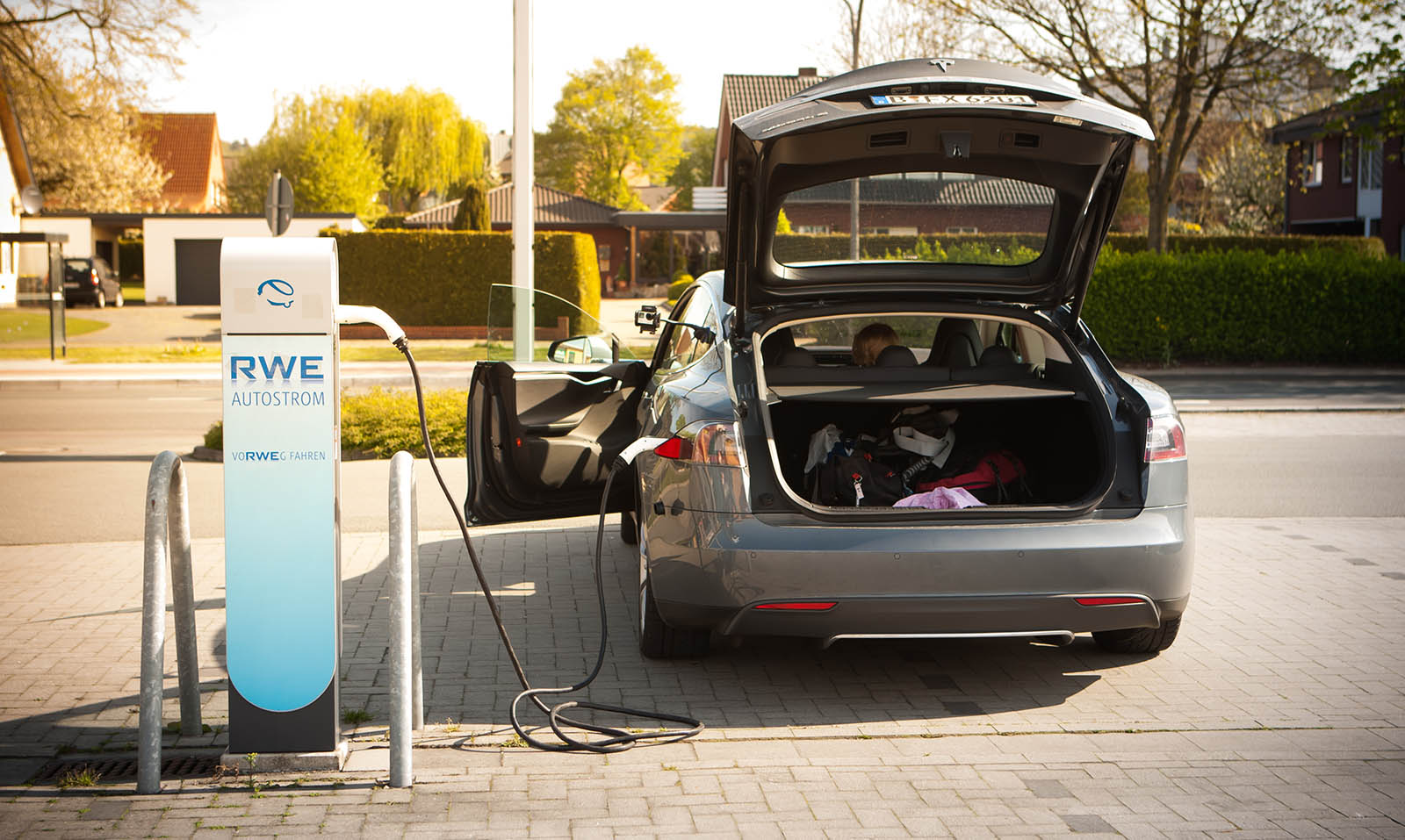 I have already written a post about the first day on the road, from Germany towards Amsterdam. We didn't drive the whole route at once, but stayed at German side for the night.
The second day was about to take us to Netherlands and Amsterdam.
The morning began interestingly: The host of our AirBnB -place was so interested in Tesla, we decided to take a drive together to nearby bakery to get the breakfast.
I soon figured out he's been driving cars like Maybach and Bentley, but Tesla still made quite an impression. He's working at logistics business and was sad to say there actually is zero truck drivers available in Germany – they are all employed. So they'll hire drivers from Romania, Hungary… We agreed the profession of truck driver is going to vanish within some years as the truck begin to drive without human driver. He was sure crossing the Alps is the key: When a truck drives autonomously from Italy to Germany, there's nothing to stop driverless trucks.
AirBnB is such a good method to get to know the local people!
The morning had also an important pitstop: The RWE Intercharge charger (Type2, maybe about 22 kW) at village of Riesenbeck, about 60-70 km to Netherlands border. From Finnish point of view the Intercharge is interesting, as Finnish charging network Liikennevirta has made roaming deal with Intercharge / Hubject. This essentially means the RWE charger should work with Liikennevirta RFID-dongle.
And there is one way to find out if it really works.
The charger was easy to find with right address. In the middle of local mall's parking lot. To be honest we wouldn't have had driven these roads without the Intercharge testing. Once again electric car took us to new places and surroundings and coffee and Pretzel at some roadside bakery. My daughter could eat nothing but Pretzels all day and we don't have them in Finland.
The actual charger was easy to handle. Unfortunately there really wasn't any signature where to hold the RFID-key (if anywhere at all), and at the beginning I couldn't get the energy to flow from Mennekes plug. I did do some video at the site while cable plugged in, and then all the sudden power went on and car got charge. I was (and I'm still) totally unaware what triggered the charge: Was there just a long waiting or did the RFID actually do the trick?
I've written more about intercharge / Hubject in Finnish earlier.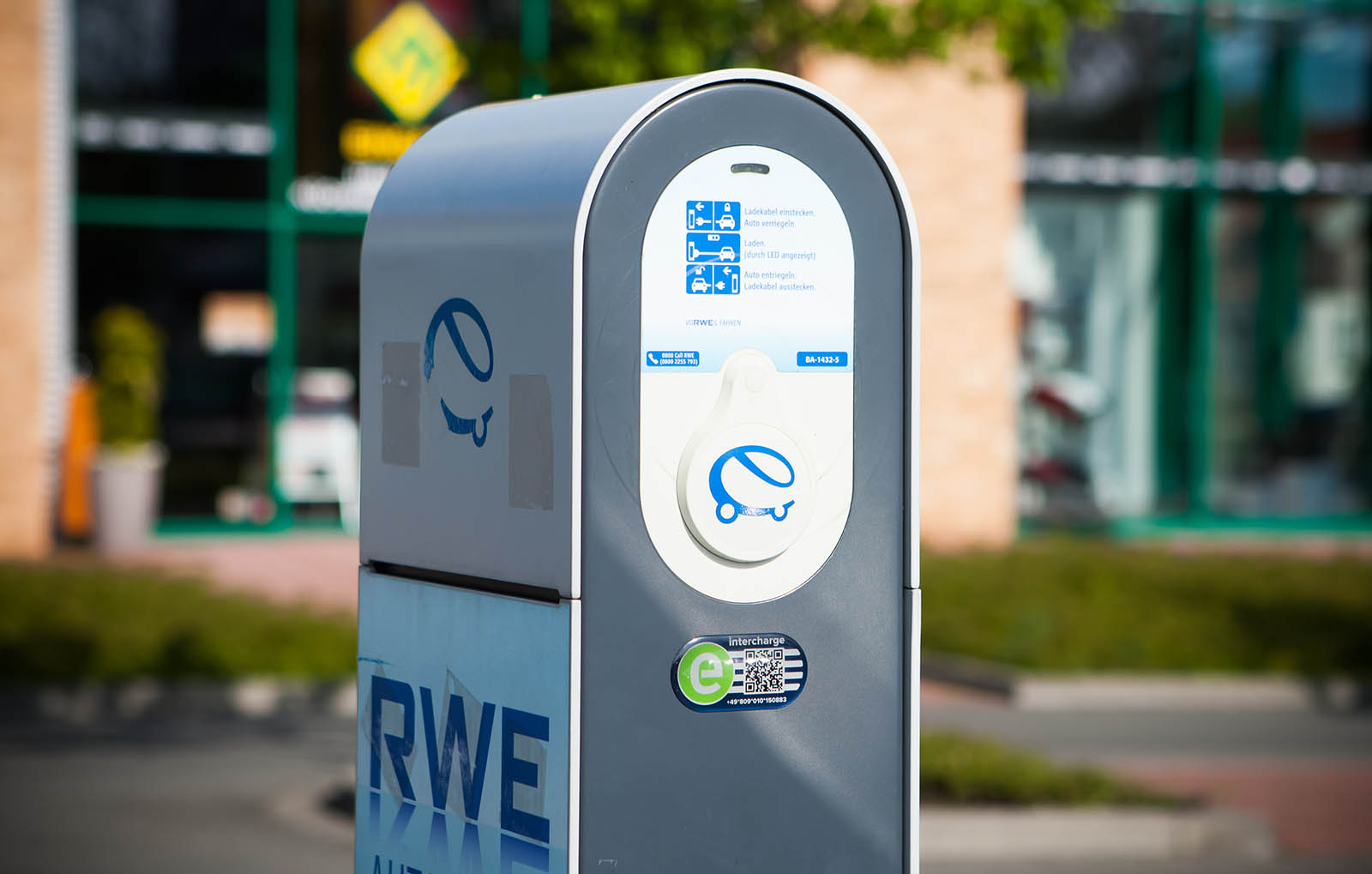 I tried both the Liikennevirta and the Plugsurfing RFID-dongles to all surfaces of the charger. After coming back home I've asked from Liikennevirta if the have some log information about the charger, but it's apparent the Virta RFID didn't trigger the charge. Also Plugsurfing logs show zero charging on that day.
As the car didn't have the Twin Charger to enable real 22 kW charge, this charger was more or less meaningless. The more practical charging option was the Emsbüren Supercharger right next to Netherlands border. And there we went.
Emsbüren is at a beautiful location, but the premises next to it were closed for Sunday. So for this time we basically just waited the car to charge for twenty minutes. This was one of the rare cases where waiting for the car to charge was a little frustrating. Had it been Finnish November with darkness, wet snow and +1 degrees it had been really boring. Locations of the Superchargers really matter a lot.
Supercharger has four stalls, and another four under construction. This seems to be common practice, as the two Finnish Supercharger sites also have just four stalls but clearly enough capacity in transformer substation and shelters for actual chargers.
Final leg took us to Netherlands and Amsterdam. I was warned about the traffic jams of Netherlands, but there really wasn't anything too bad. Even the Amsterdam ring road and the city side of it were easy to handle. The Tesla navigator really showed it's value when driving through a city like that.
I'd say the driving culture in Netherlands isn't as good as it is in Germany. To be fair the Germany is the best place I've ever driven a car, concerning the condition of the roads and the culture, so it's not a shame for Dutch.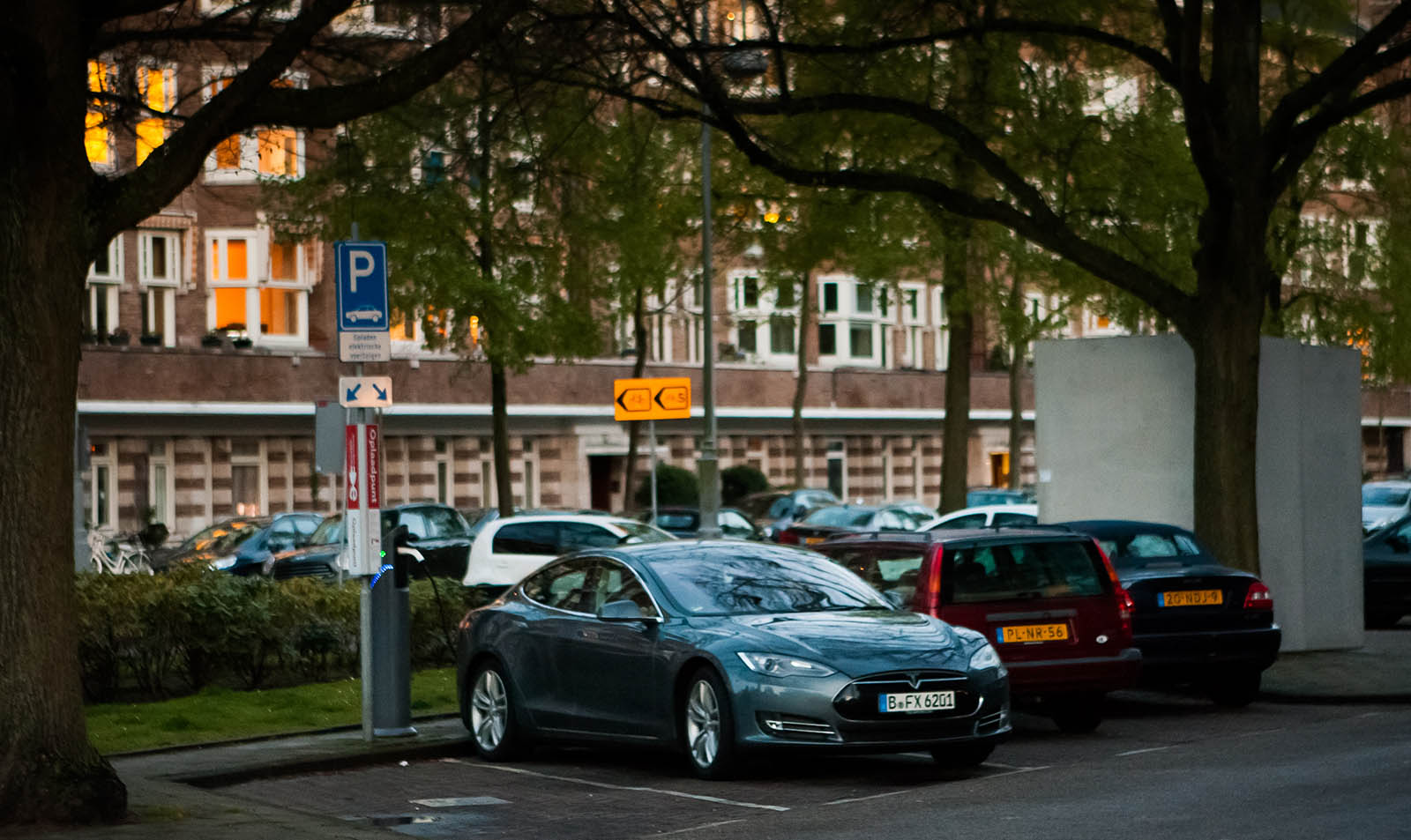 The issue at Amsterdam was the parking and charging. Luckily the people of Amsterdam have this figured out already, as there's a lot of parking lots with 11 or 22 kW Mennekes type2. And I had already Plugsurfing RFID-dongle, to enable the power to flow.
There is a lot of #EV in #Amsterdam. #TeslaToDam pic.twitter.com/QYMQE5HqTb

— Tuomas Sauliala (@TuomasSauliala) May 3, 2015
The nearest parking lot next to our place to stay was booked, but then the second one had a free space and beautiful BMW i3 parked to another space.
As the Intercharge charger didn't work the way I expected at German side, I was really nervous for this time. Had the charger be failing I'd still have a chance to use Amsterdam Supercharger, but it wouldn't have been so convenient. This charger was part of Nuon network, and sure all the instructions were only in Dutch. But it worked! Car got the power and parking space for the night and we got the whole Amsterdam to wander around on foot.