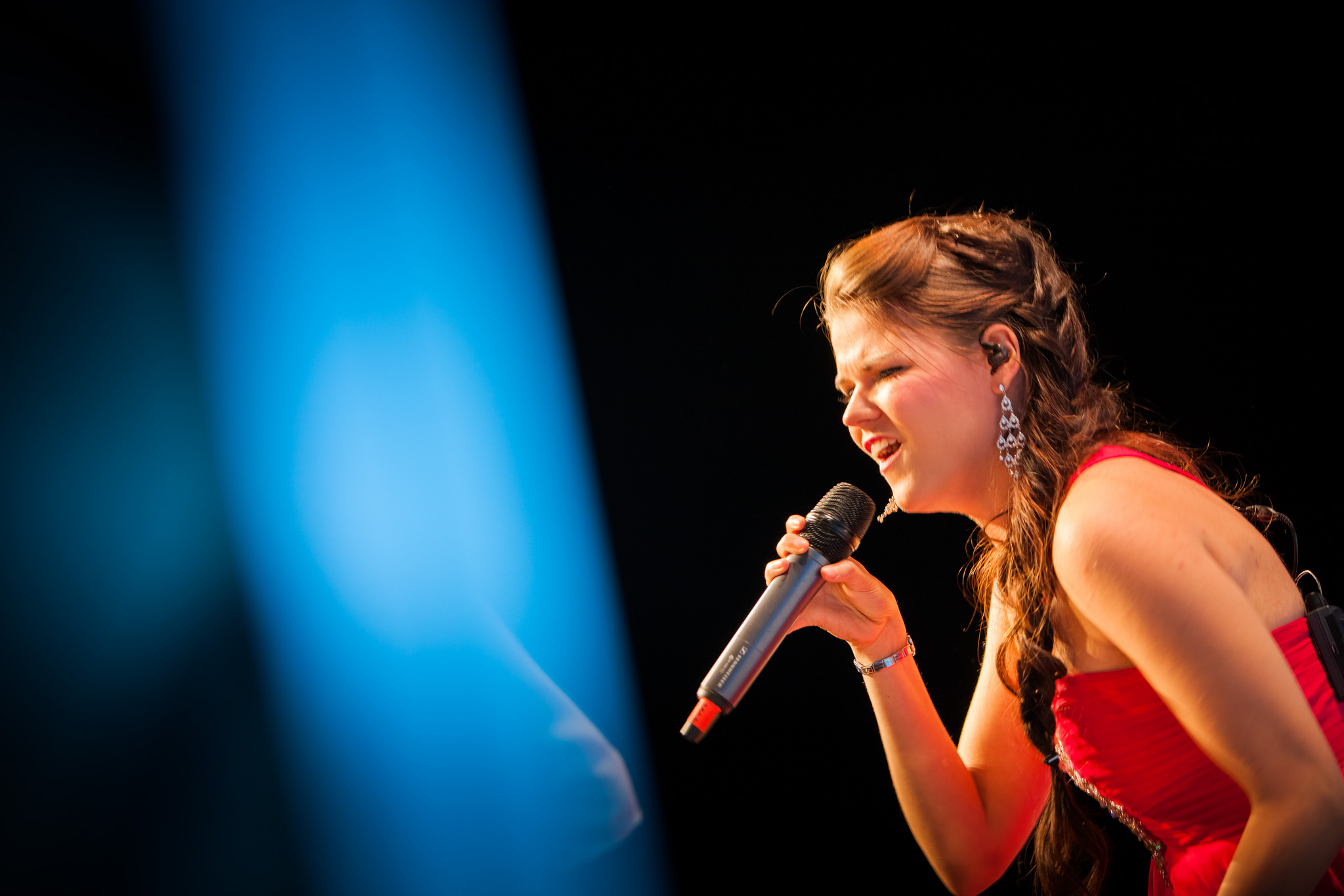 This one is taken from backstage, with a narrow view to stage. The blue blurred colour on the left is construction of stage lightning and wall.
Hi there! The Reaktor Design Day and Dev Day are over for this year, what a cool events they were! My job there was to take photographs, just like I have done before. There is a post of the previous set too.
This time the set was very much the like the previous one: The same venue, almost the same floor layout of the event, pretty much the same kind of activities for breaks.
But one thing is different: This time I rented a new full frame camera, just for a sake of getting something new to the hobby. The new tool was Canon EOS 1Ds Mark III, the best ever camera created by a human being – of it's own time. Of course now there are better models from both the Nikon and Canon.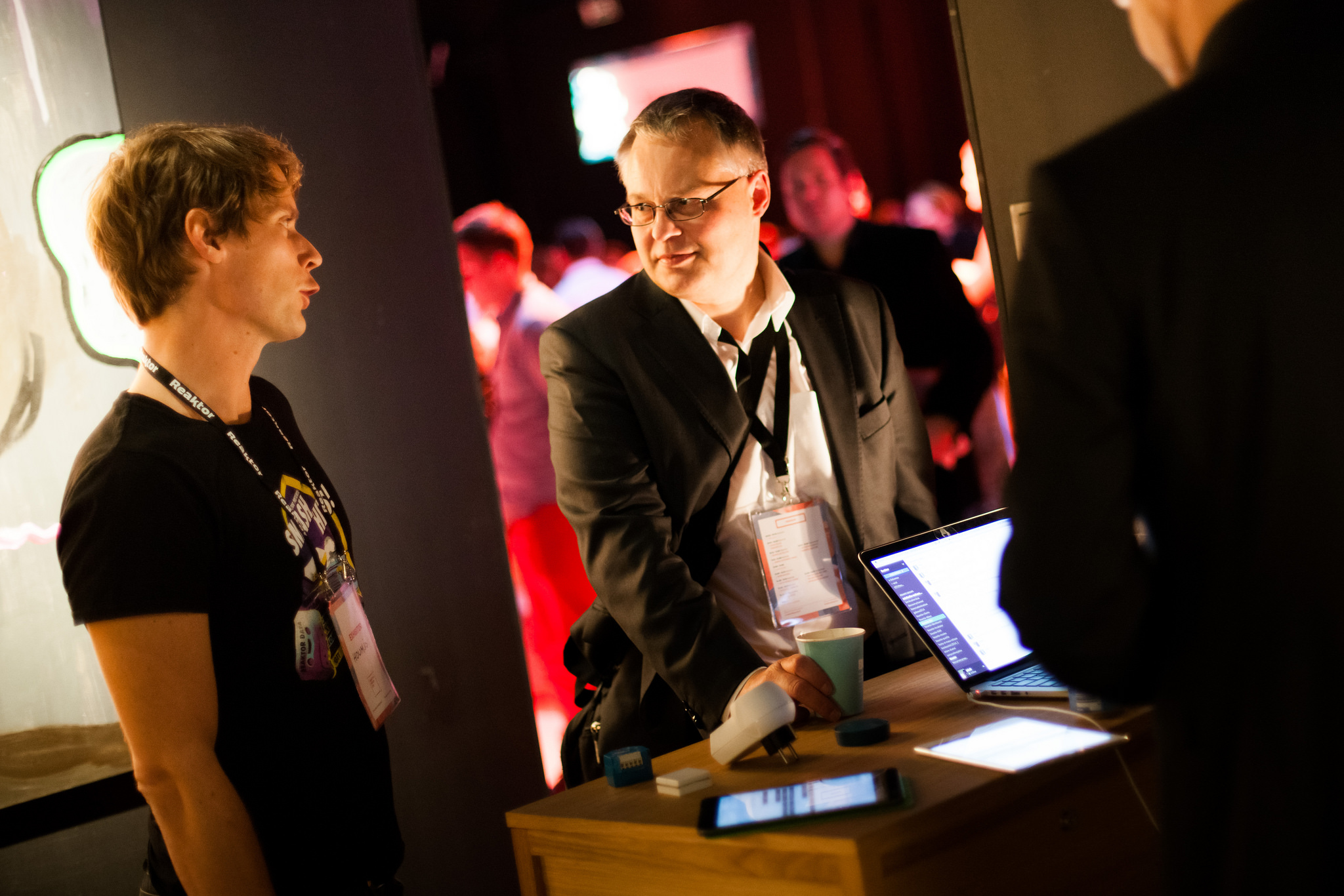 Due the better dynamics and signal/noise -levels of 1Ds there were very little need for flash. Colours seem to work even without any artificial additional lightning.
To really understand the difference to my "regular" camera, EOS 1D Mark III, you need to understand something about optics and sensors. The "Ds" I rented is a full frame camera, but my own machine of creativity is 1.3x crop value, smaller sensor device.
This means essentially, that Ds can utilize about 30% more light, and has shorter Depth of Field (DOF, the depth of physical space where things in pictures are sharp, in focus). Images taken with Ds also appear to be taken with shorter (wider) lenses compared to cropped sensor, as the full lense is used rather than cropped part of image area.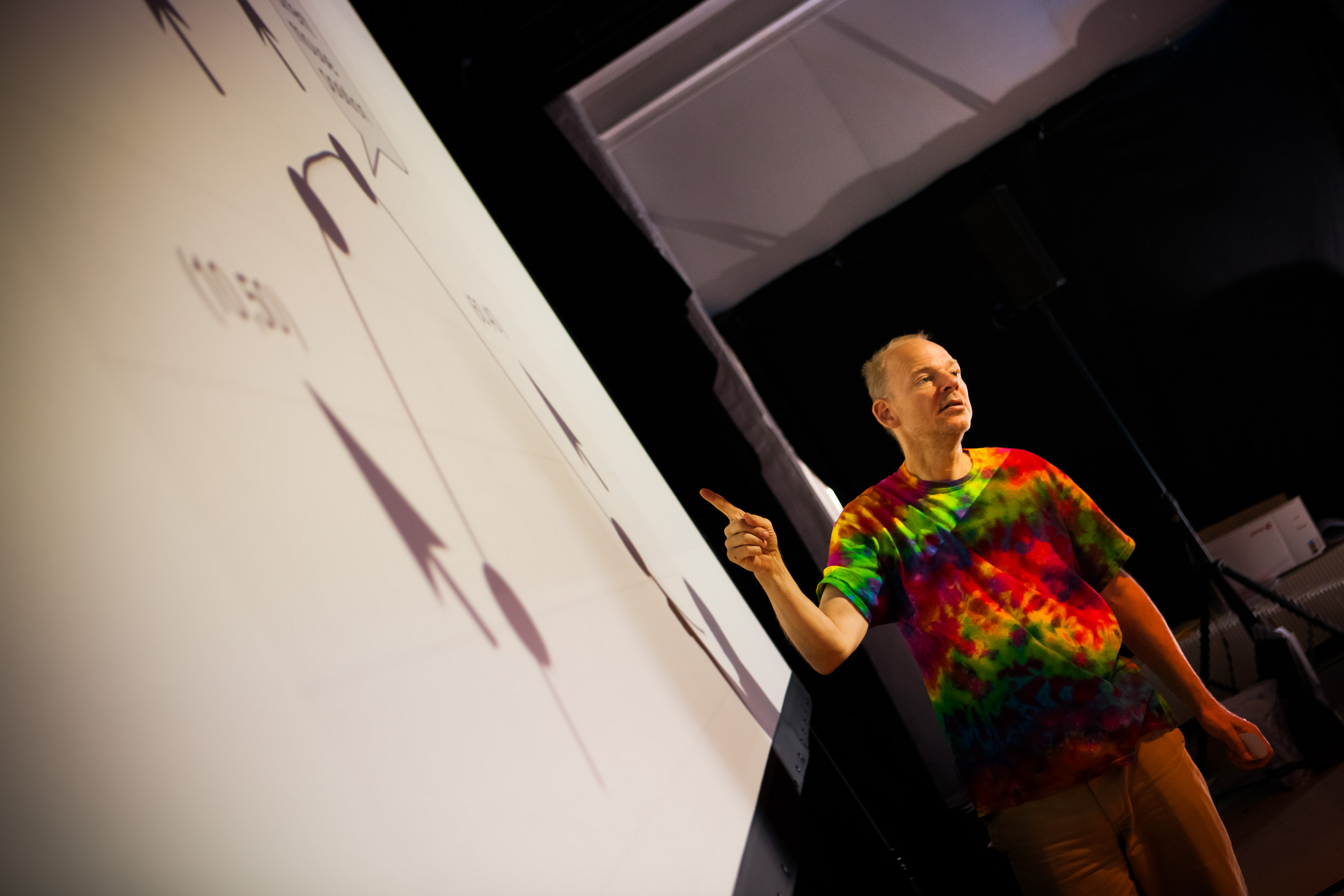 Quite nice wide angle with 24-70/2.8 L Canon. Sure wide angle is possible with 1D, but full frame gives it so much easier, without the not-so-good quality 17-35/2.8L zoom.
Even being full aware of this changes in the camera machinery, I was really positively surprized with the image quality of Ds Mark III. Not only are the images sharper due the better focus, they also have better dynamics and lower noise levels. Sharper focus made it possible to use prime lenses with F1.4 or F1.8 where ever I liked. All this really is something I wasn't expecting.
I have to admit the 1Ds Mark III is an excellent piece of imaging technology, even with its age of six (!!!) years. The latest 1D-series camera is Canon 1D X, the one I'm about to rent next Friday for Aalto University Ceremonial Conferment. That is going to some awesome photography again!
You'll find my pictures of Designday and Devday here and here