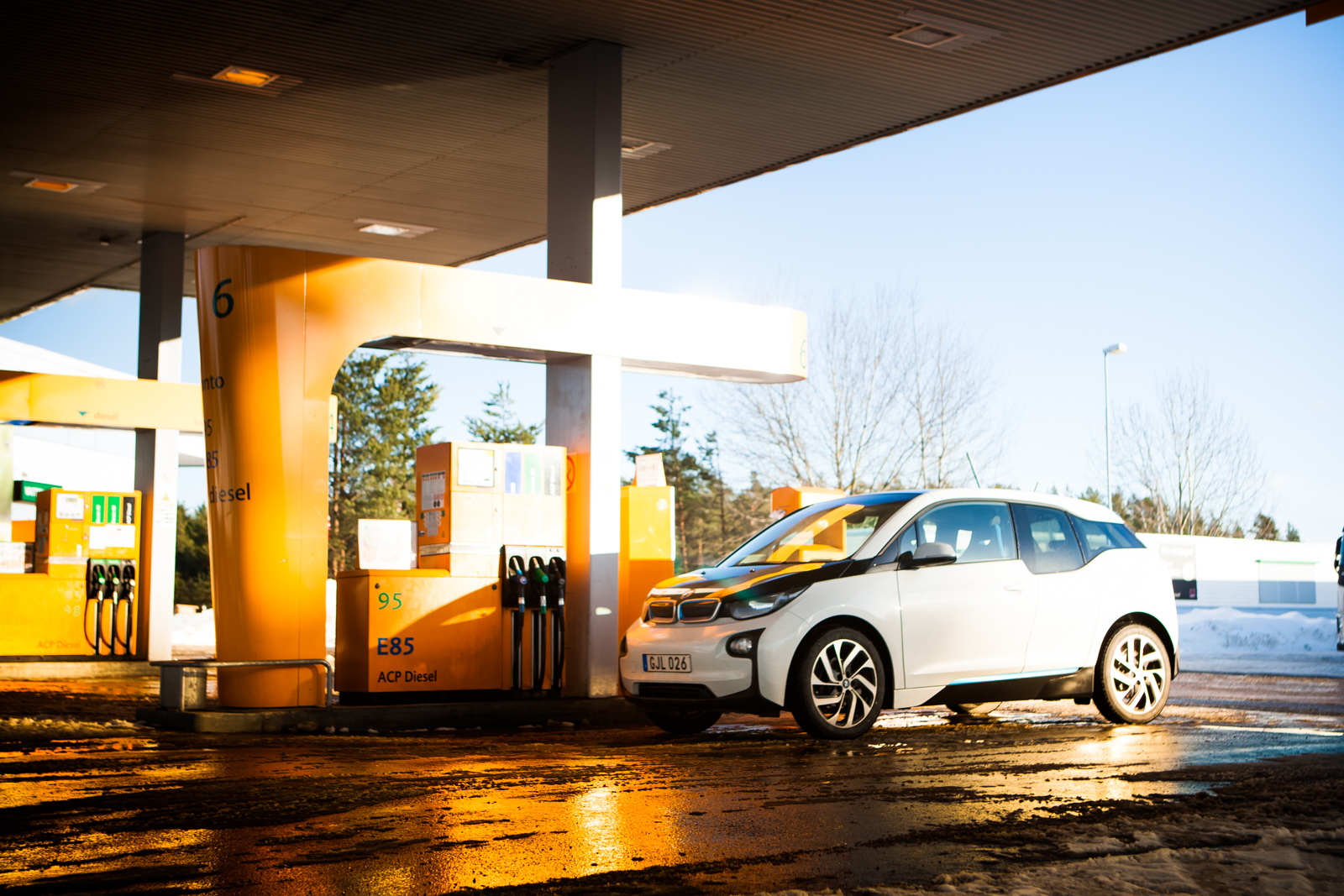 Refuelling at Gävle Bro, just couple of hunder meters from Tesla Supercharger.
BMW i3 is an electric car. In so many ways it's something different compared to other electric vehicles there on the roads.
I had a chance to test drive the car for two days on Swedish cities and highways. The trip began from Arlanda airport, somewhere in the middle of Stockholm and Uppsala. Why, my Swedish friends, did you build that airport so far away from your capital??
Luckily the Swedish have also built a high speed (and high cost) rail connection to Stockholm, and the Germans have brought their Sixt car rental service just next to main train station.
Last year I also took a trip with Tesla Model S in Germany and Austria.
The i3 waited for me at the parking hall. What a beautiful sight it was. Clean black and white cover, big 19″ wheels… The interior of i3 is distinct and simple. The center console is absent and the floor is flat. Makes it easier to move inside the car if needed.
First stop, BMW
First handling of a new electric car is always most interesting. Yes it is silent, but what else have the Bavarian engineers came up with? Well, vehicle's handing and steering are much more sensitive compared to Model S or Leaf. You really need to steer this thing to keep it on the road. Depending on your point of view, it's either a good "drivers car" or not.
Unfortunately I didn't have my hands on BMW i8, so I had to just visit local BMW "i" -brand store. I have to say the car really is good looking and has some interesting design aspects. I'm going to write more about that later.
First charge, Uppsala
The range of i3 is something around 130-160 km. I drove the car in the winter, sub-zero degrees and on the higway so it was apparent my range would be a lot shorter. Still the range did fall quite rapidly when approaching the Uppsala fast charger.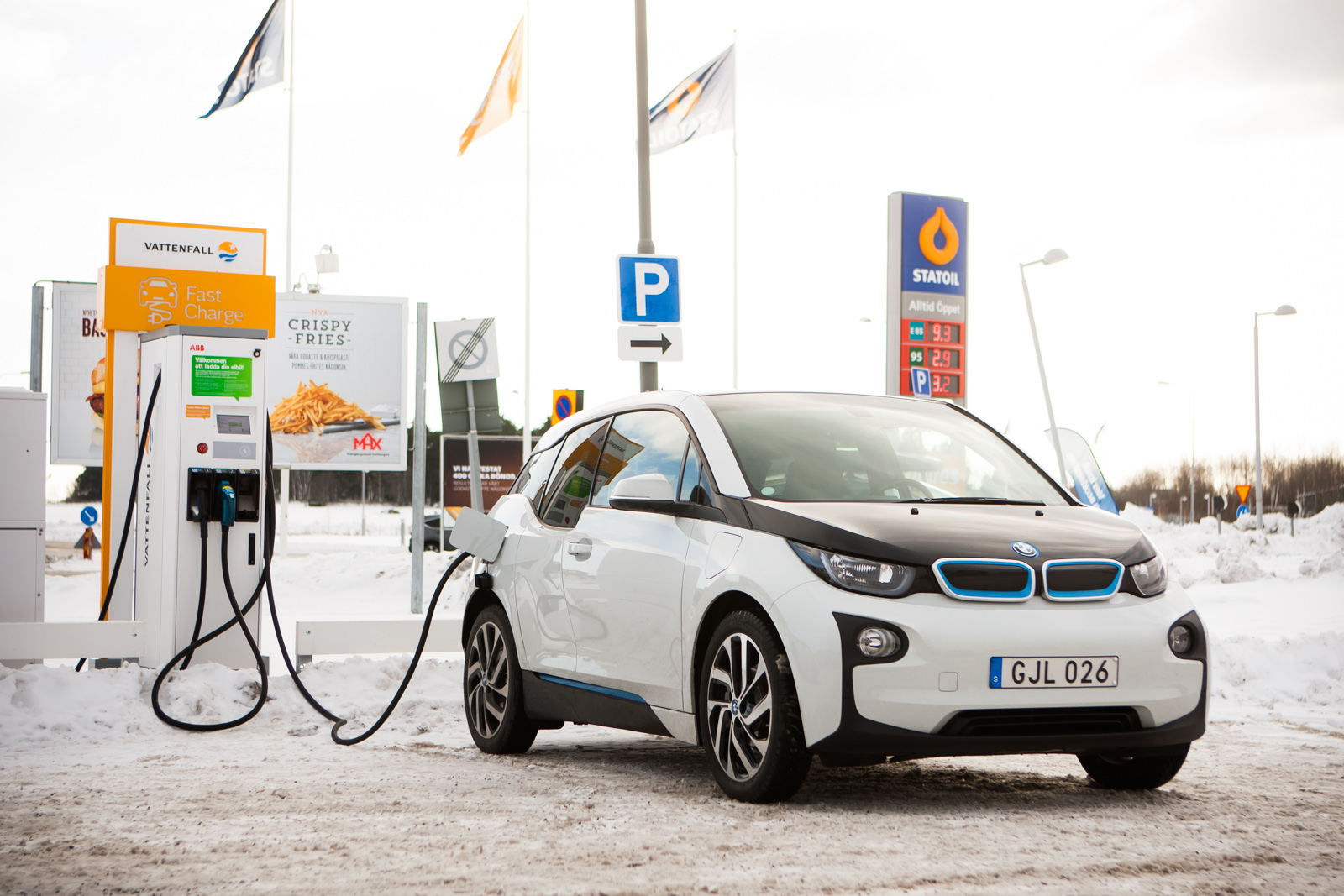 I suddenly realized there's not just range indicator, but also a fuel tank level indicator at the small screen behind the wheel. Yes, this car has a range extender, contrary to my earlier expectations. Fast browse through the settings and yes, there it was: "Keep charge level" -option. Boom, enable and there we go, burning the fossil fuels to keep the wheels turning until I reach the Uppsala Max (burger joint).
The Uppsala fast charger is part of Vattenfall's network. It was supposed to get a mobile app for billing, but unfortunately the app is late. This means the charging is free, but I'd still be more happy if I had a chance to test the actual app – as I've been testing the Liikennevirta app in Finland.
The ABB Terra charger does a good job when environmentally protecting the plugs. Connectors are in tight rubber casing. Good, even better than Tesla Supercharger!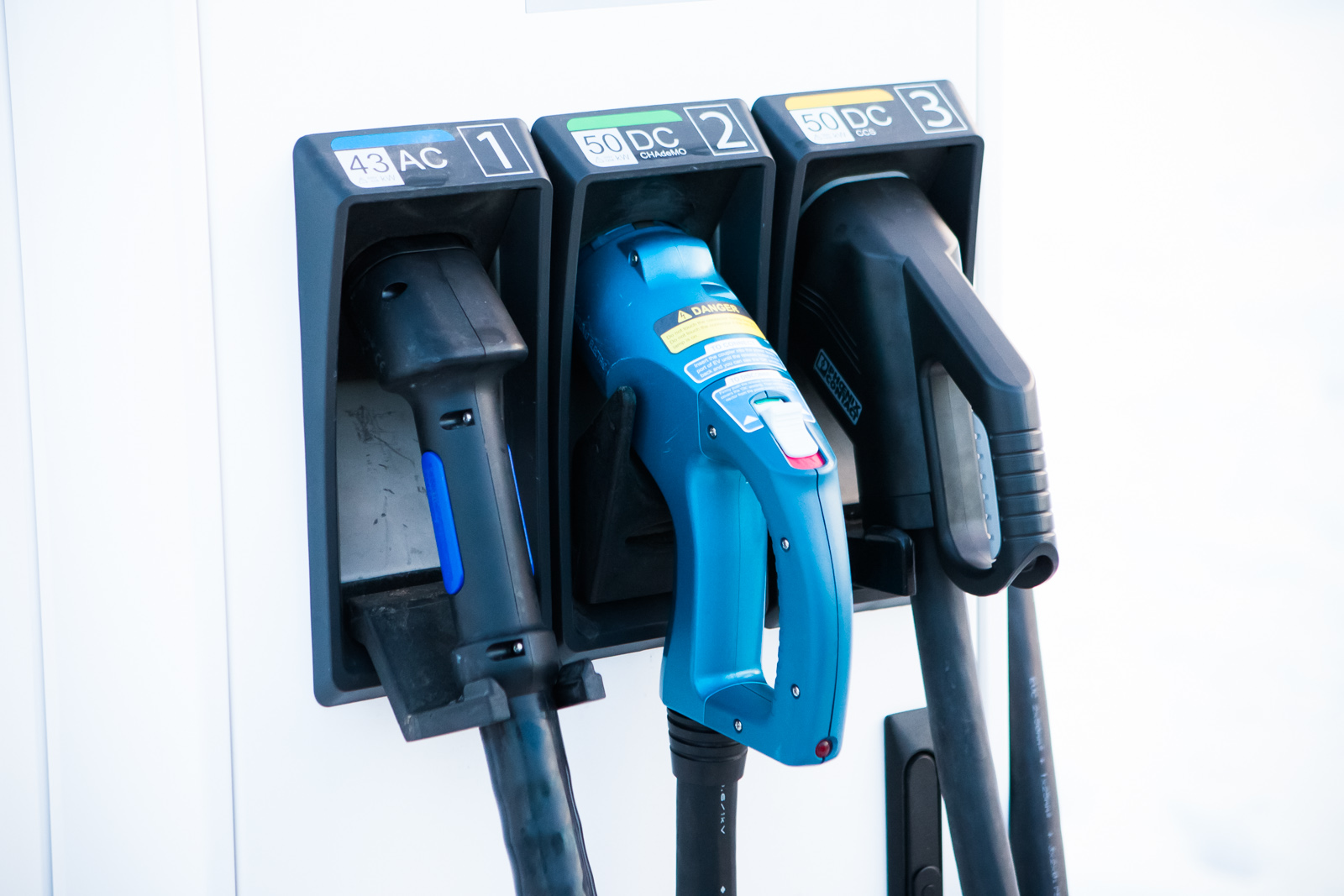 While having my burger the charger gave me about 85% of charge. This was a good moment to continue to center of Uppsala, and to Svava shopping centre. They've got parking lots for electric cars, there I could fill up to 100% while visiting the center of beautiful city of Uppsala.
Highway to h.. Gävle
The sun was setting as I continued the route to Gävle, about 100 km leg of highway. As we all know, high speed driving drains the battery fast, but I knew I have the range extender there to help me out. So I chose to drive according the speed limits. Swedish simply cannot make the decision, so they introduce both 110 and 120 km/h to their fastest roads.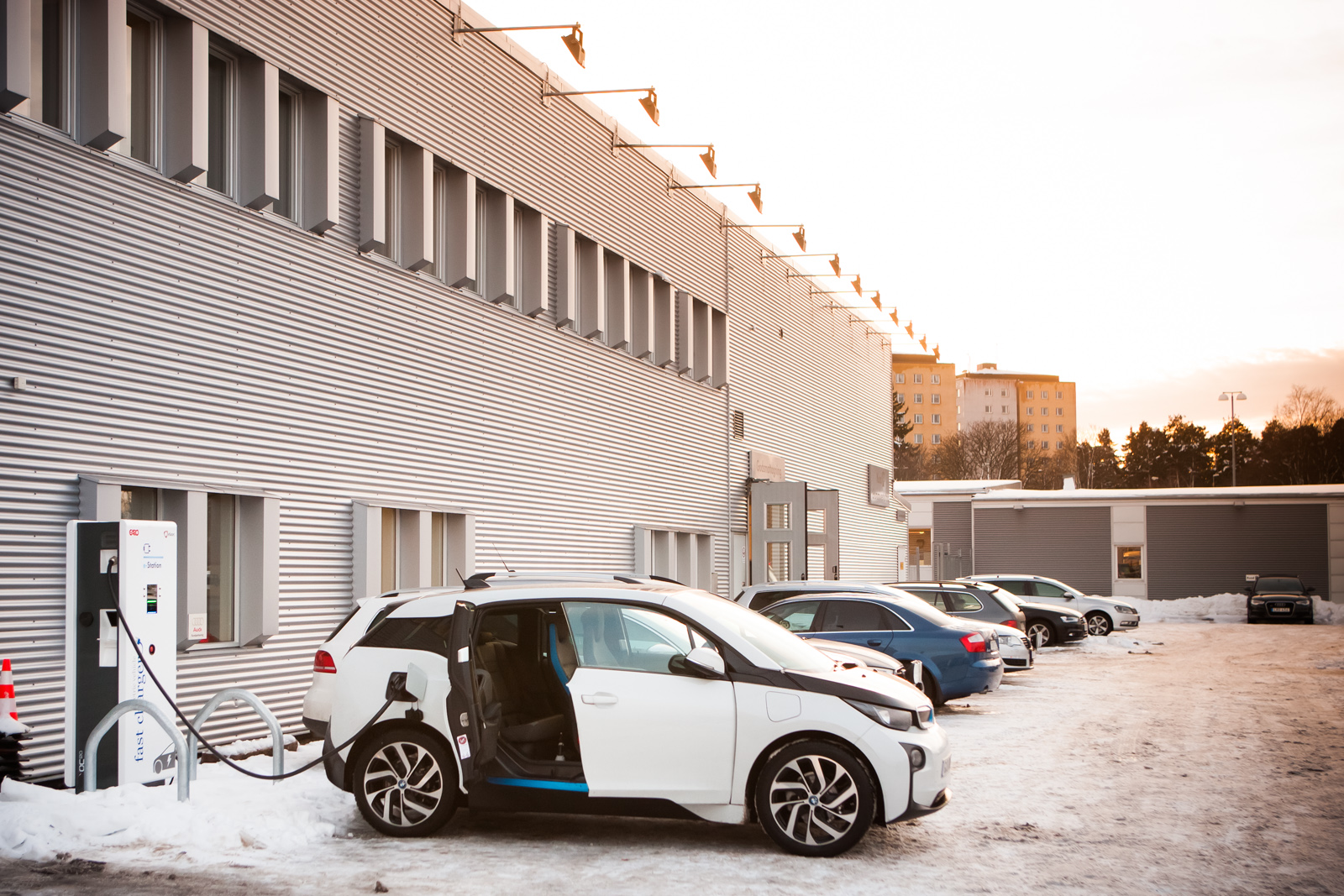 The Bilmetro Gävle is a Volkswagen Audi reseller, but they were more than happy to offer my BMW CCS-plug. There the charger was made by Garo, and the charging was both started and ended with RFID-card. It was awkward not to be able to disconnect the charger without usage of RFID-card.
It was obvious I was a rare guest with my need for CCS-charging, so I guess it was a training session for the staff of Bilmetro too.
After some 25 minutes of charging the route continued to destination of the day, Sandviken. It's a small, sleepy industrial city about 30 km inland from Gävle. At Sandviken I have some family friends, who were also interested to see and test the new BMW i3. So there we were, driving around the city before connecting it to Schuko plug.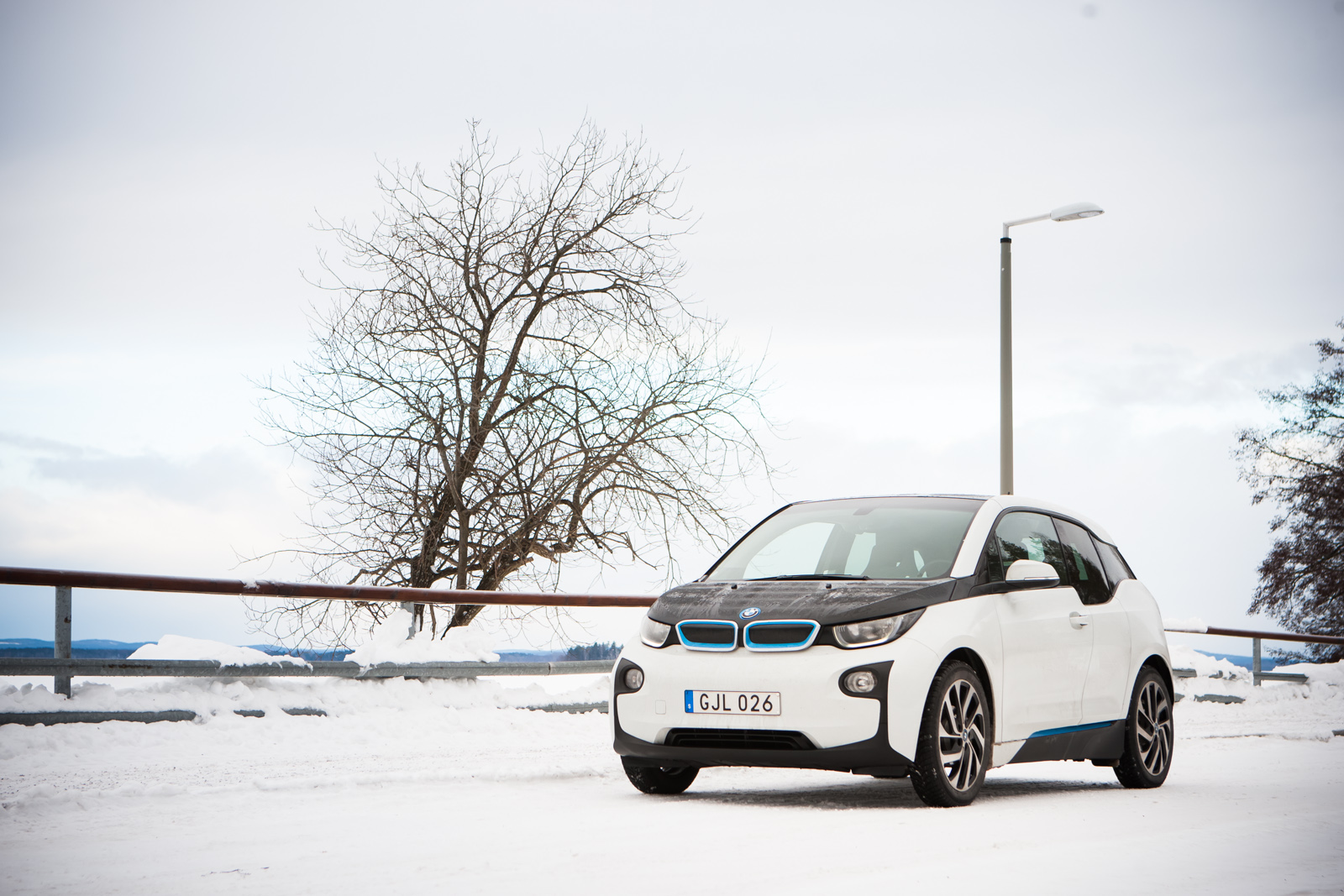 The maximum AC-charging power of BMW i3 charging is about 7 kW when using Mennekes-plug, Type2. This equals the power of 32A single phase current.
But now we used normal household plug, the Schuko, and the fuse we used was totally unclear. I decided to use "reduced" charging current. This is an option by BMW i3 settings. Unfortunately there's no indication if it's 13A, 10A or even less? But we had good luck, no fuses were harmed while charging and still the car had plenty of time to charge full over night.
Day two, rally and back to Stockholm
Next day we took some local driving around the Sandviken. We even found a local rally race at Högbo Brok, where the friendly organizers allowed me to take pictures of two series-3 BMW's side by side.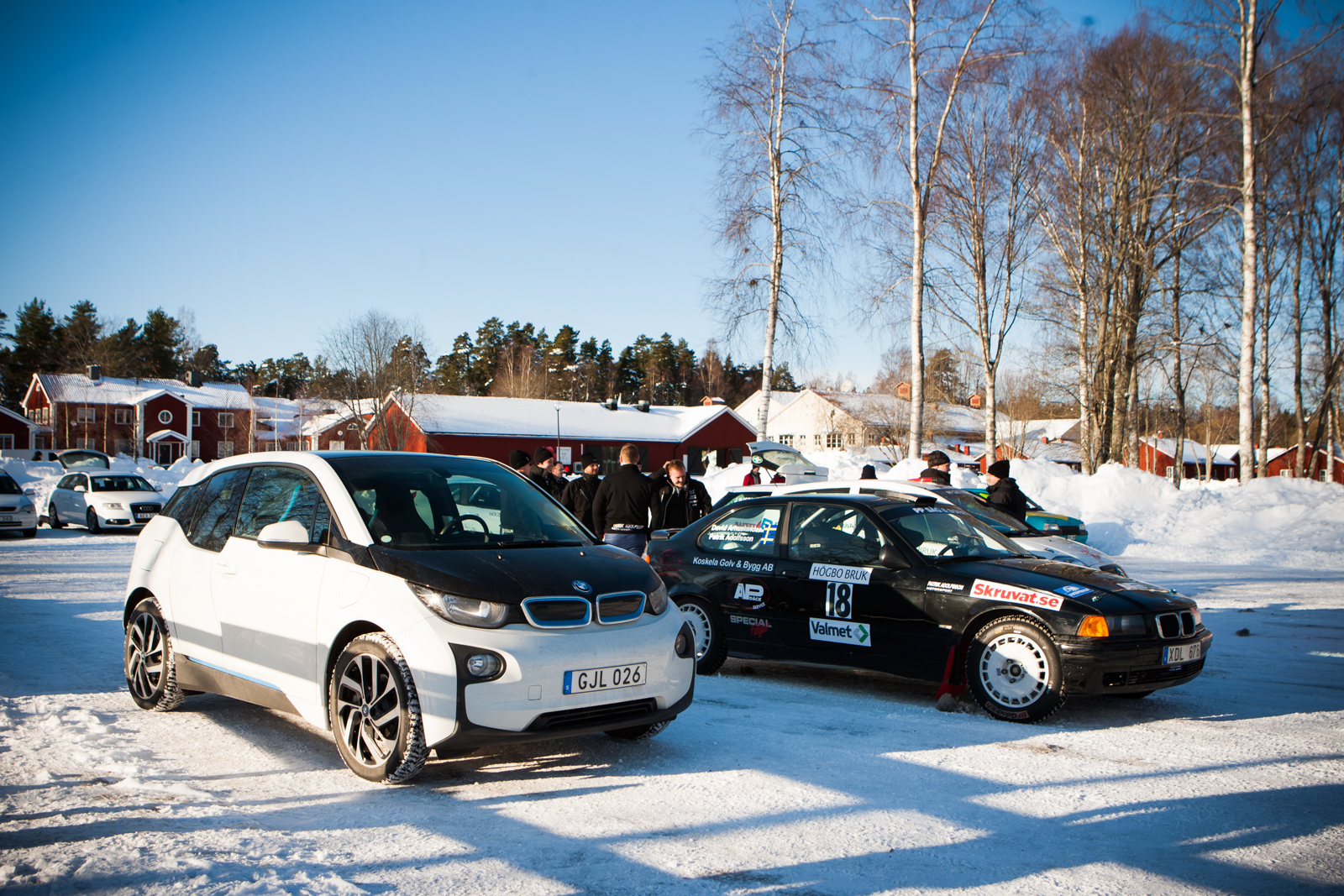 We had a lunch there, and then it was time for me to continue back to Stockholm, via Gävle and Uppsala. I decided to skip the Bilmetro charger this time, and went directly to Gävle Bro gas station to refuel the small 9 litres of gasoline. That's the place for Tesla drivers too, as there's the Supercharger station on the way north.
Errors on the drivetrain and charging
On the way south I had mysterious drive train error on the dashboard. The car gave me permission to continue the trip, but asked to take the car to service. And there I was again using the Max / Vattenfall / Terra charger.
But then came the problems: the charger refused to work at point of 43 % charge. It gave me an insulation error (what ever it means). I don't know if this charging error had something to do with drive train error, but I continued with range extender to Stockholm. There I tested the car once more with Fortum fast charger, and it gave me the same error. So I guess the problem was with the car, not with the charger.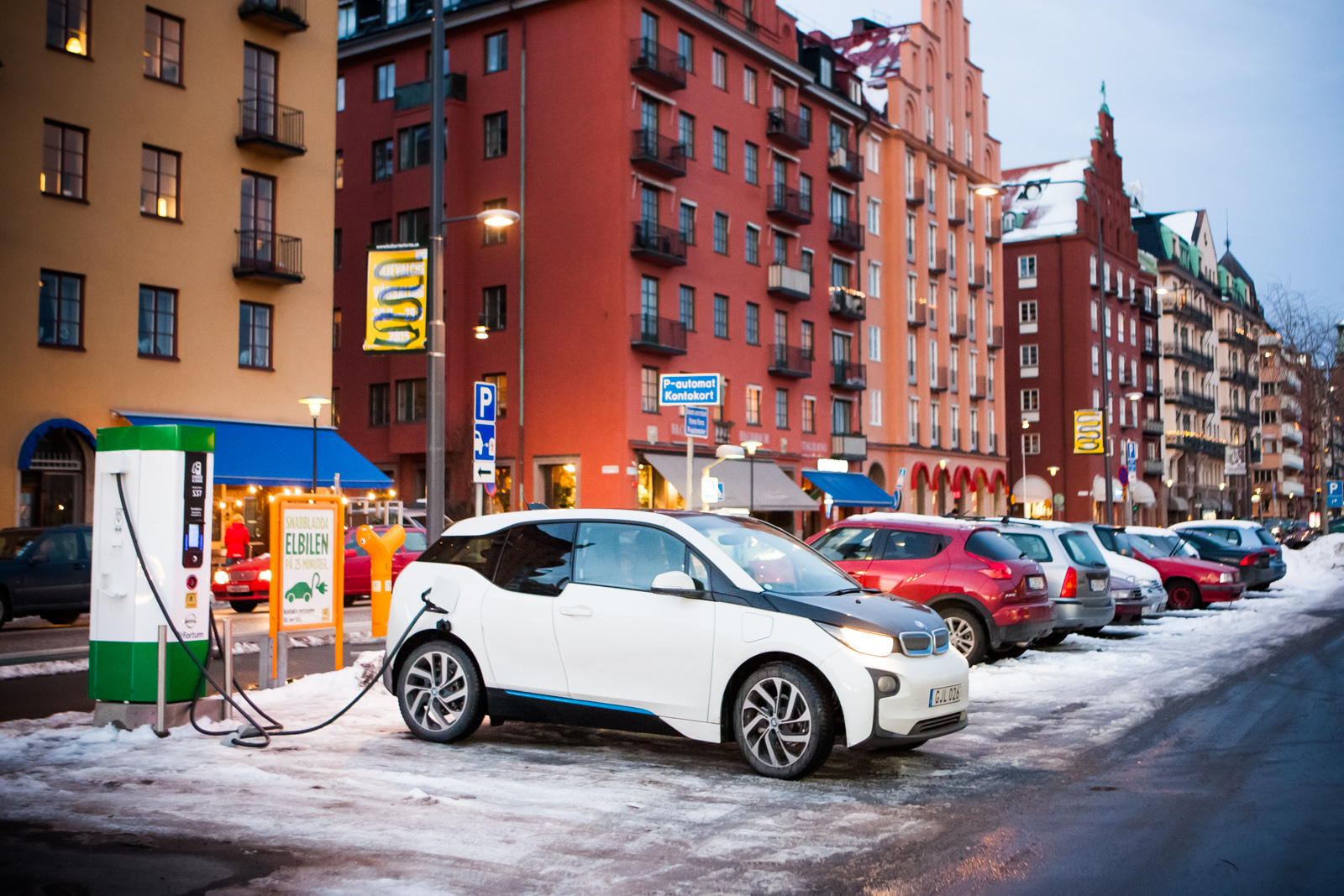 These errors didn't prevent me from returning the car to Stockholm Sixt office. I did notice the personnel about the issues, but at that point they couldn't really do much about it. I hope they get the car fixed – in case there really is something wrong with the car.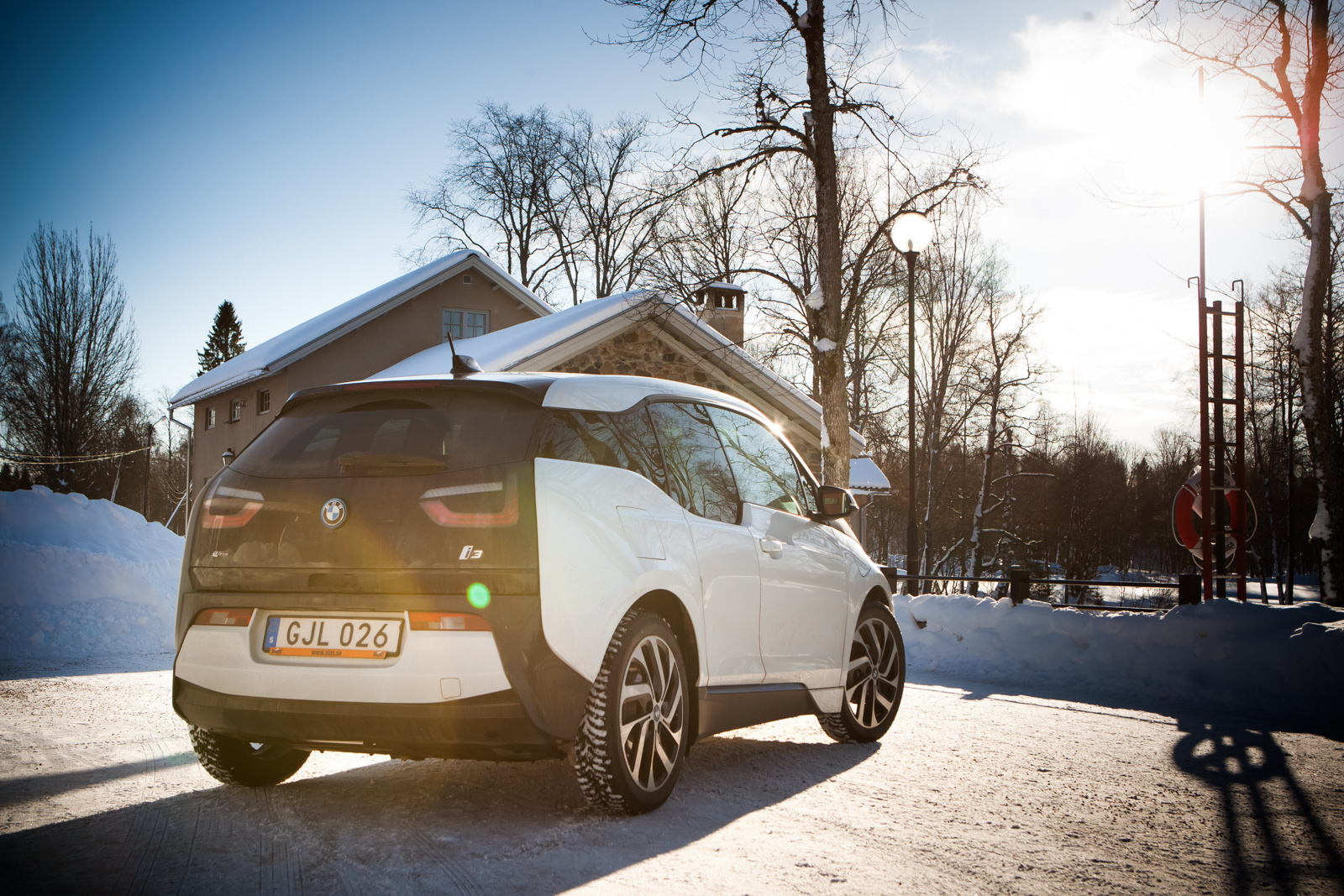 Postscript
So how was it to drive 520 km of BMW i3 REx? I have to say the vehicle is great piece of car engineering. I'll write the in-depth review later, but I guess the bottom line concludes this car is totally different when compared to, say, Nissan Leaf or Tesla Model S.
Different in a good way? Well, that really depends on your point of view and your priorities. Do you want to drive all-electric or is the gasoline engine ok? Do you want to be able to use more common Chademo-chargers than CCS? Or are you looking for maximum performance or better price/performance -ratio?
Also the countryside of Sweden is beautiful and the old houses are kept in great condition. It was nice to experience all this, as I had seen pretty much just Stockholm before this.
Stay tuned for some more BMW articles.