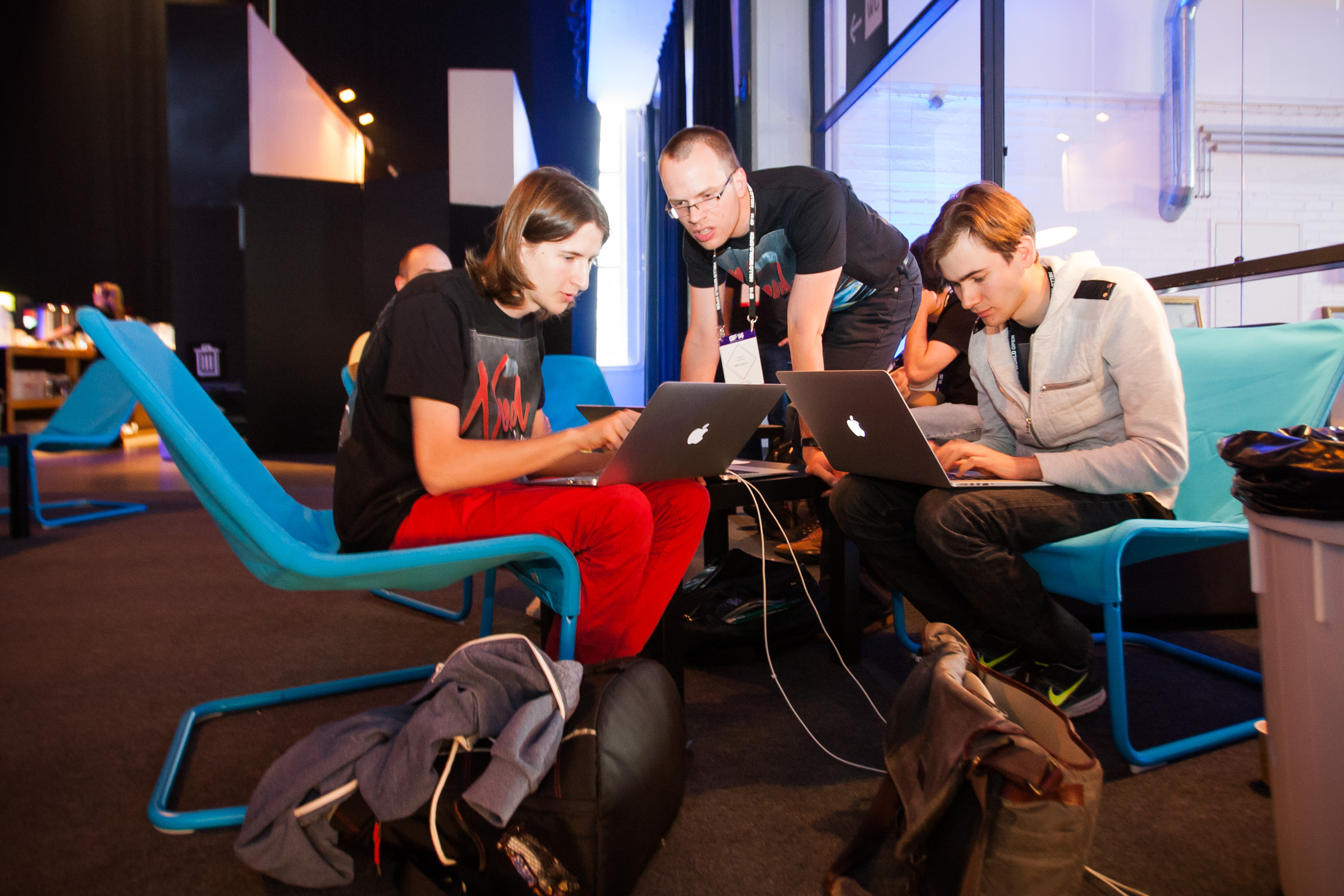 Finnish software consulting company Reaktor combined forces with the world famous game company Supercell to bring us the Hello World Open – the first world championships of coding. The event was held at Kaapelitehdas, Helsinki, and I was there to convert the happening to still images (ie. photographing).
Kaapelitehdas is an old cable factory of Nokia. The biggest hall "Kaapelihalli" is long, tall and dark, and this time it was also the place for coding competitions. The shape and conditions didn't support photography in lightning perspective, but on the other hand all the activities and people were really nice for photographers.
So it was time to get some ten kilos of Canon pro gear and Thinkpad computing power along and make some photography!
About Reaktor and Supercell
Reaktor is an old friend. I was shooting at the very first Dev Day event in 2011, and again 2013 at Dev Day and Design day. You can find the pictures here and here. All Hello World Open pictures taken during the evening are here.
Supercell on the other hand is a client of us. We're making all sorts of stuff at Evermade for Supercell. It's a small world you know!
Some story behind the pictures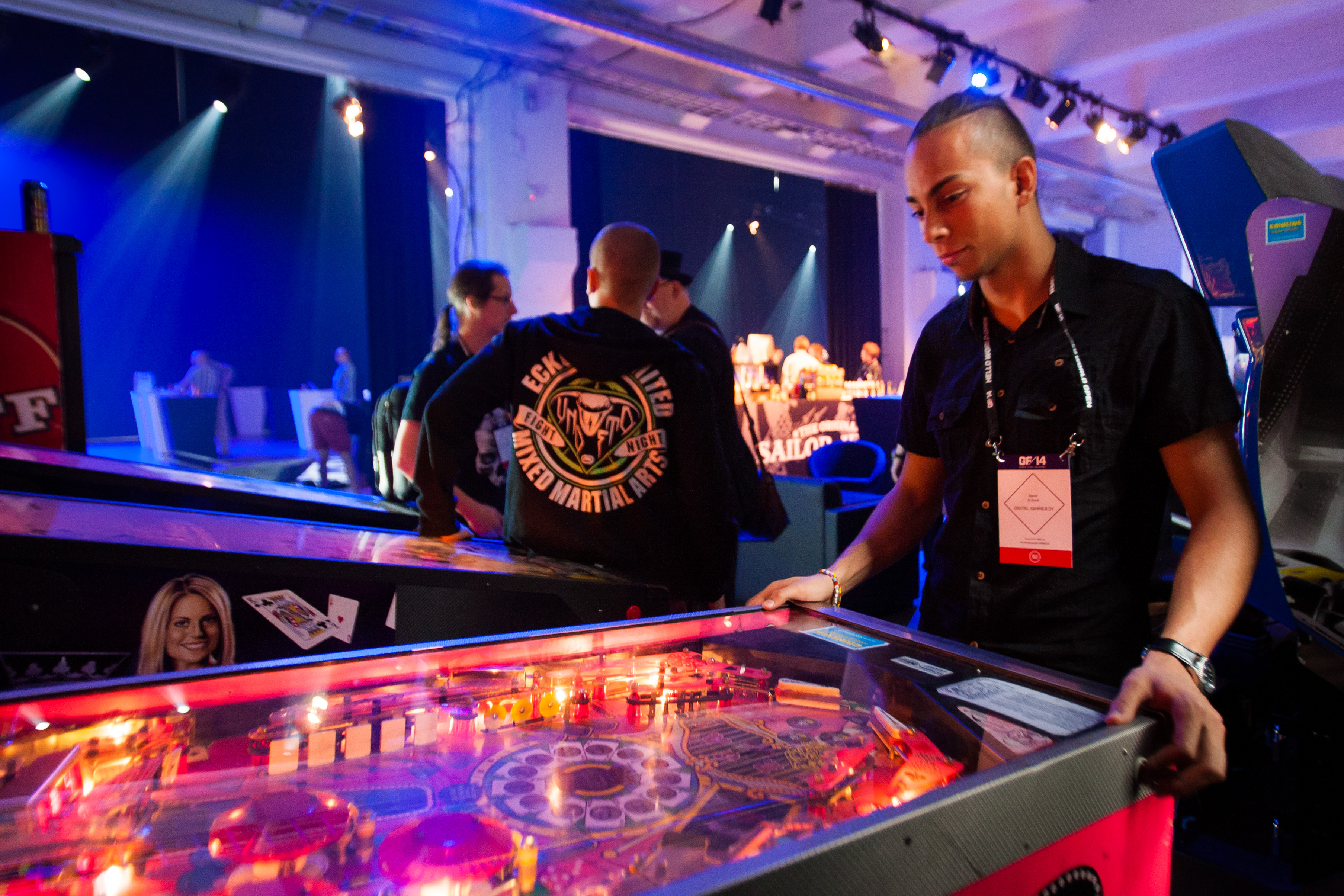 Hello World Open and Games First were all about games. Here we have Pinball, a kind of tricky thing to take a photo: How to combine the person and the fancy lights of the machine? I ended up using natural light only, very high 3200 ISO-rating and 16 mm wide angle lense.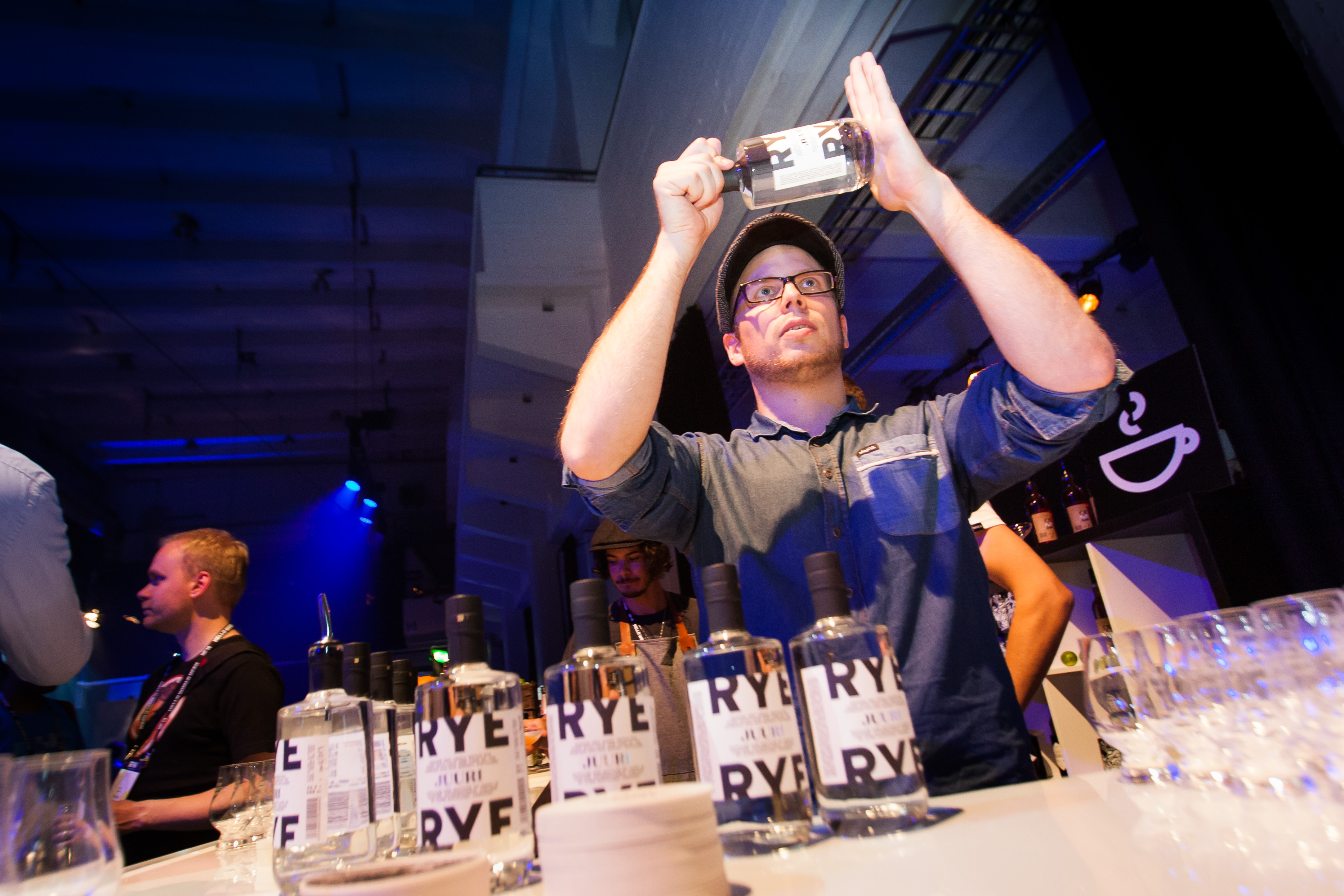 Did you know you can make whisky out of rye? And it's being done in Finland? I didn't. In dark lighten only by coloured lights it's tricky to show pure whiteness of whisky bottle labels. I decided to use flash to light up the bottles and the gentleman behind them. It does kill the natural light but gives the products and the person holding the bottle the colours they deserve.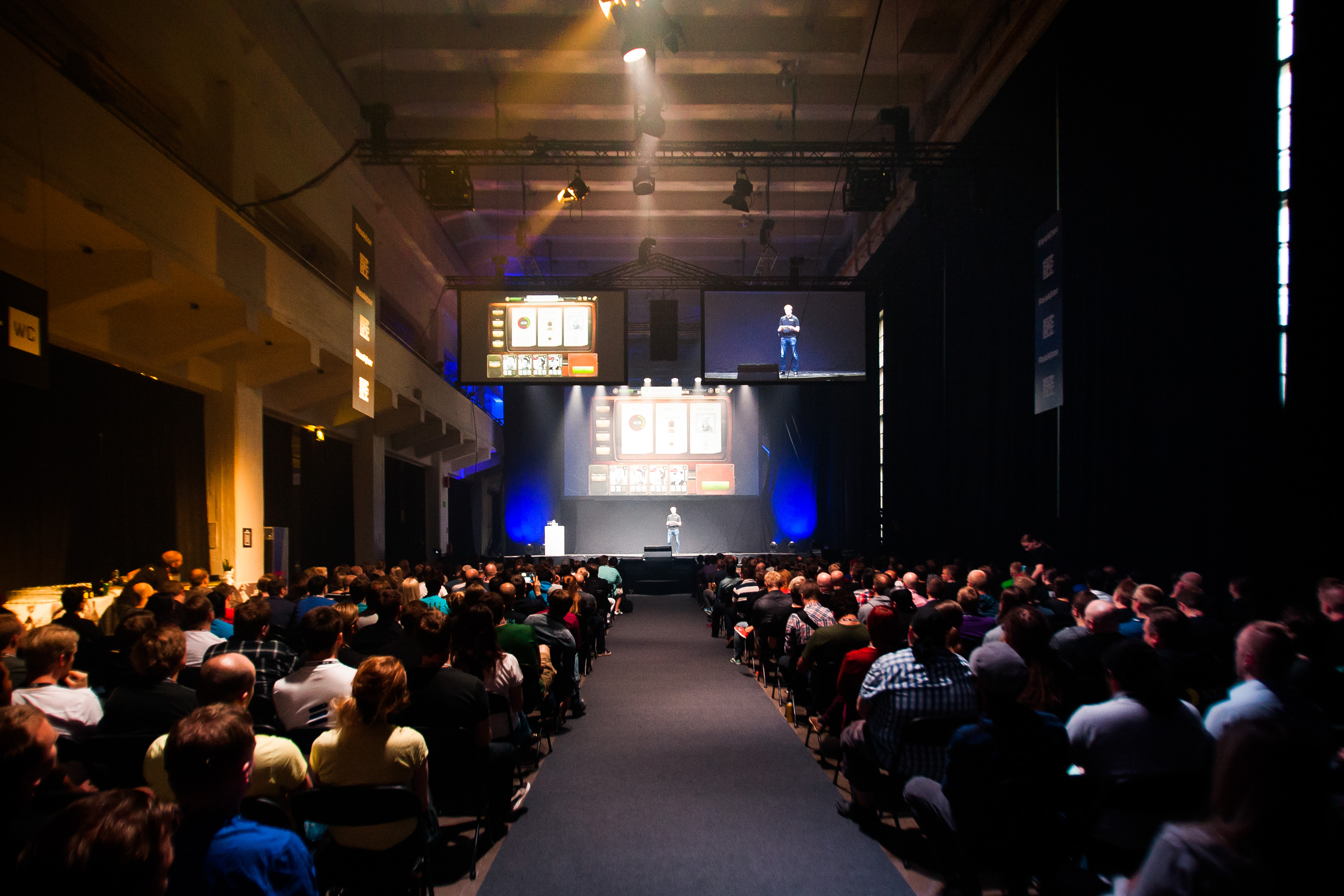 I wanted to show the size of the hall. This one tries to fool you a little as I used the wery wide 16 mm lense here. It's the same trick real estate agents use when trying to make a small apartment look big. Good thing about wide lenses is their aptitude in low light, as they allow photographer to use really long exposure time.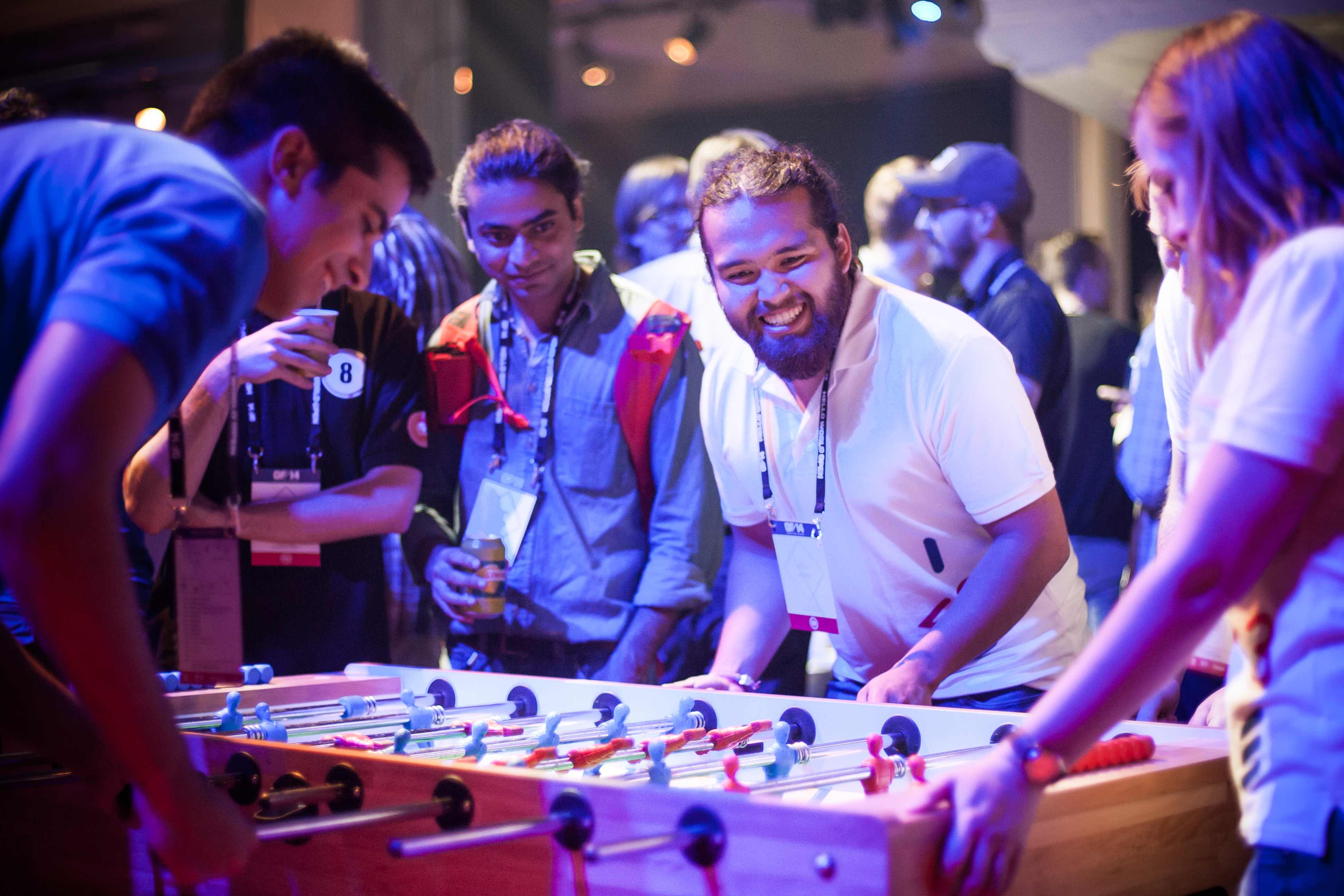 What you get when you take a picture in coloured light without any white light? Well, something like this. There's no single spot of natural tone of the skin visible. We can argue if this is a good shot or not, but it does reflect very well the actual ligtning and mood of the people at HWO 2014. That's why I included this to set of deliverables.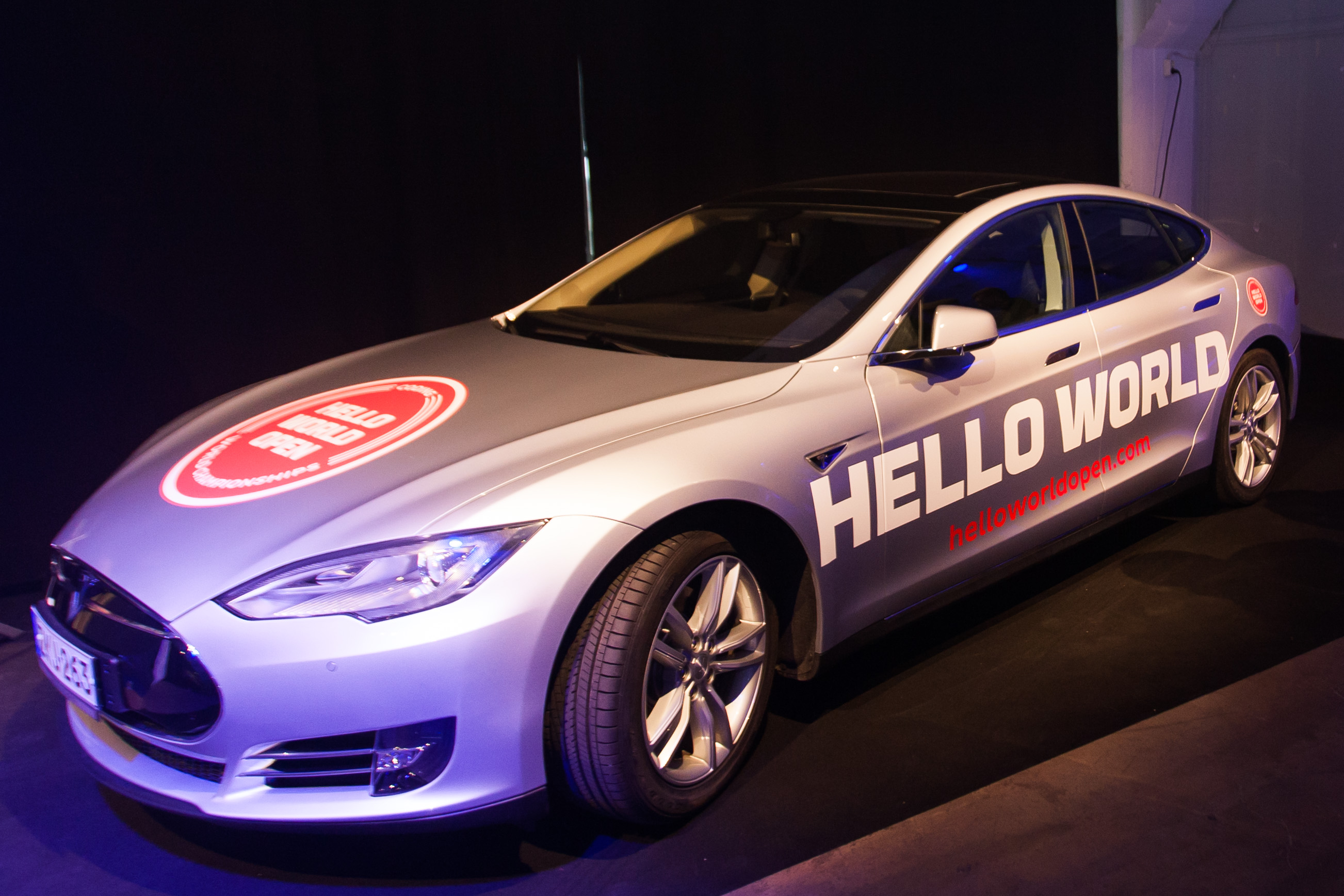 If there's a Tesla, there's a reason to take a picture. No need to say more.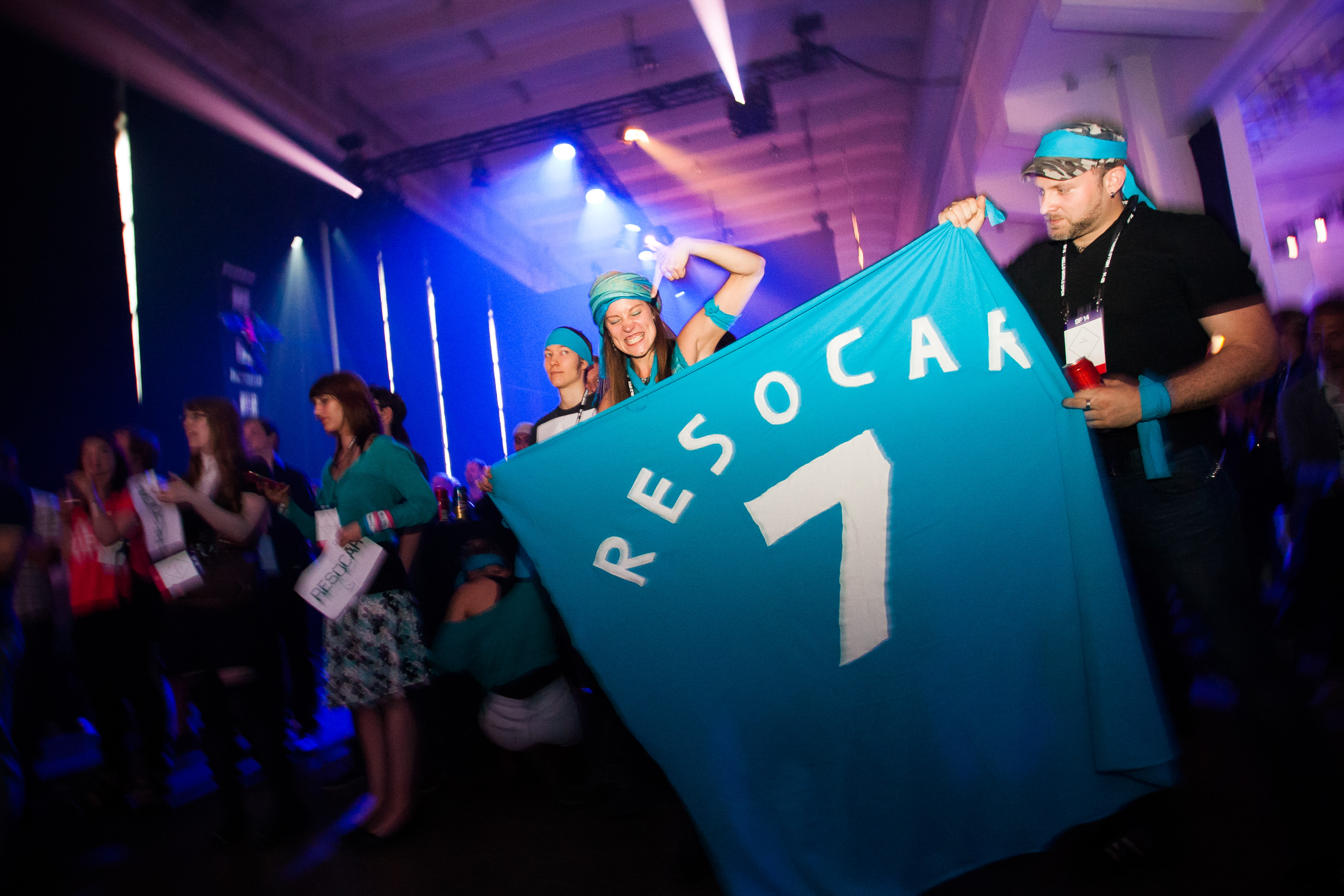 Resocar was the only Finnish team at the finals. They had a really fanatic fans there, so how to bring that emotion to picture? Well, this one is taken with long exposure and direct flash at 1/128 power (the smallest power available at Canon EX 580 II). The long exposure brings motion blur and flash makes the moment still where light hits. Wide lense was needed as it was quite crowded at the front row. I had the flash also zoomed to narrowed beam, somewhere around 50…70 mm.
Thanks Reaktor and Supercell for this opportunity, let's see again at Dev Day 2014!